Quivers: The Prizewinning Omnichannel Toolkit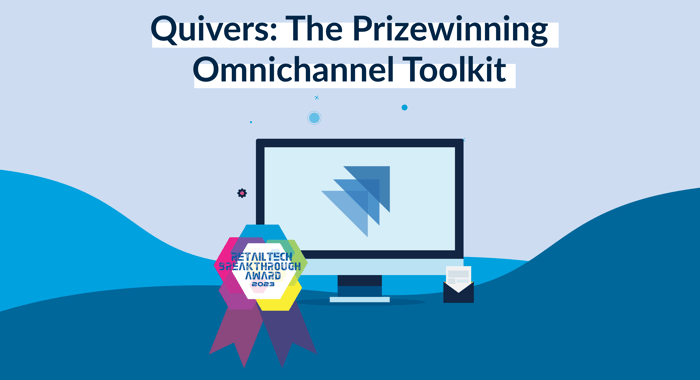 The Oscars, the Grammies, and the Golden Globes are just a few of the prestigious award shows that fall in the first quarter of the year. So when, in February, we posted an award-show-themed article about Quivers' new features, it might have looked like we were simply being topical.
The great news is that as well as getting involved in some red-carpet wordplay, it turns out we were also looking into our future: Quivers has bagged itself an award — and it was the prize we had our eyes on!
The RetailTech Breakthrough Awards celebrate the world's best companies, products and services in the retail technology industry, and this year competition was sky-high — over 1,200 nominations were placed.
Quivers - Offline/Online RetailTech Solution of the Year
Quivers is thrilled to announce it was victorious in the Offline/Online RetailTech Solution of the Year category. Our marker of success is seeing our customers succeed, but after years of fine-tuning our Omnichannel Toolkit, it's the cherry on top to receive recognition for our sustained efforts to make the world of commerce a smaller, more manageable, and more profitable place.
Receiving this award helps highlight the importance of affordable omnichannel solutions for specialty brands and retailers, and along with our numerous customer success stories, goes some way to illustrating Quivers' expanding reach in the industry.
A Round of Applause
We'd also like to extend our congratulations to the winners in other categories, which include Braze, commerce tools, Manhattan Associates, Newstore, salsify, Toshiba Global Commerce Solutions, and Zipline. And of course, we have to express our gratitude to RetailTech for recognizing all of the hard work we've been putting in!
To learn more, check out our press release.